Dragon's Class is made up of Reception children and Year 1 and 2 pupils. Project Dragon is underway to improve access to a secure outdoor area and re-work the indoor environment. We are very grateful to the local businesses who have donated funding to provide the fencing for the Early Years Outdoor Space. This is now in place and used every day. The next step is to install a sink in the middle classroom and re-work the storage so that Dragons can move back to the middle room with direct access to the outdoor area and a bit more space inside.
A full review of EYFS resources is also underway. At present phonics is taught mainly through' Read Write Inc' supplemented by Jolly Phonics and the reading scheme is mainly Oxford Reading Tree with a range of supplementary books used as appropriate for individual children. Maths teaching is based around the White Rose Maths Hub materials.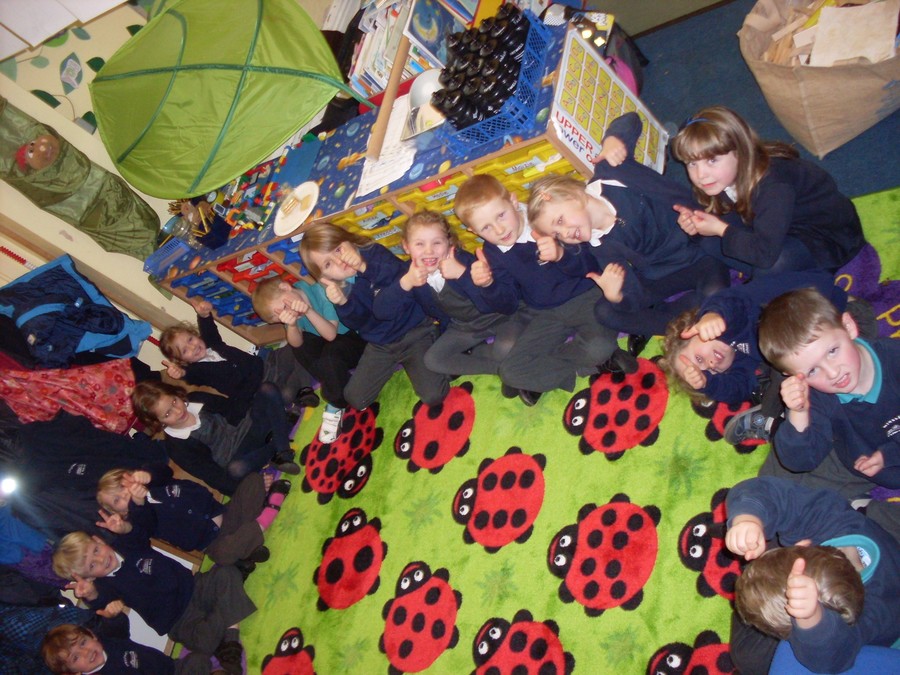 Suddenly there was a loud BANG!! Outside a spaceship had landed on our playground....we helped the police by investigating the scene!
We found out that the spaceship belonged to a small yellow alien called Beegu who had long floppy ears, he needed help to return home safely.